Why hello there and welcome to yet another edition of our Fanfic Round up. Is lockdown (or quarantine) getting to you and you feel like you need to escape? Us too! I have a selection of pics from you from some of my favourite fandoms to let you escape to a world that you love and know the rules for and which feels warm and welcoming, a bit like coming home. In the words of the ever-wise Katie McGrath said in her HomeCon video, 'when things are a bit unsure, reading books that you've read before makes you feel very safe so it's like wrapping yourself in a big literary duvet'.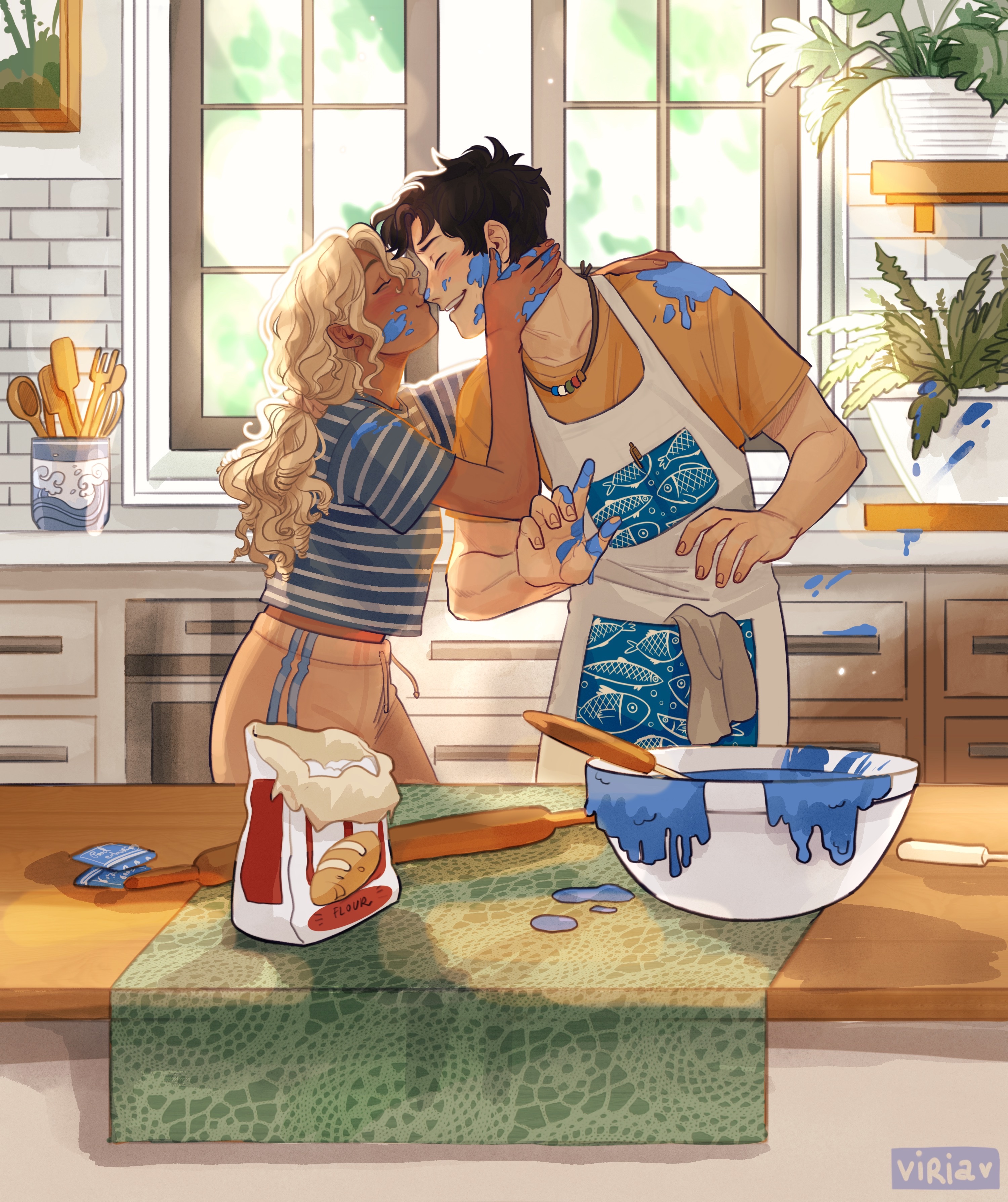 Dying to Live by Nobody13XIII is one that I have chosen due to the Percy Jackson news from last week and lines up with my interests. I have all the Percy Jackson books in my bookcase and have done for many years, and from time to time I do like to read Percy Jackson Fanfic.
Percy and Luke have one chance at redemption; save seven demigods, fight their tormentors, defeat Kronos, and save Olympus. Not only must they compete with bloodthirsty monsters, powerful adversaries, and deal with dark pasts and closets full of skeletons, but in the end, they must compete against each other. Only one demigod can be redeemed. Only one fallen hero can rise again. And both willing to do anything for their one last chance, both are willing to die again to get one last chance to live.
This is a fic which many of you seem to love as well as almost seven thousand of you have read the 37 out of 50 chapters which have been published thus far, and I cannot wait for more of you to join their ranks.
Dusk of Summer by ReginaCorda is next on our list. I DEVOURED this series in a couple of days in between calls. It expands on what it means to be Veela and explores the relationships which they have, mainly the mating relationships. The first entry to the series is of the same name and starts in year four of Harry Potter.
Dusk of Summer takes place during Hermione's fourth year at Hogwarts, the same year that Fleur Delacour visits the school in hope to compete in the Triwizard Tournament, and the same year they begin their love affair. This is an alternate universe, so possibilities are limitless.
With three parts to this series, we get to explore Fleurmione throughout the years and how the relationship between Fleur and Hermione evolves in that time. There is even a choose your ending with alternative endings to books one and three giving the reader some control over the story they want to read (a bit like the old Goosebumps books!). With over 100,000 hits between all parts, this fic is a fan favourite!
Future Shock by Argyle_S is a series I have seen popping up every so often on AO3 and is one that I am very interested in. I have always loved time travel pics, I am reading quite a few right now, and this one is no exception. Book one of the series is entitled 'The Shape of Things To Come.'
With the help of Sara and M'gann, Kara travels back in time to a year before she becomes Supergirl from a future where all her worst fears have come to pass, and replaces her younger self.
This fic even has a part four which contains notes. How many fics have you seen which include notes? If I've ever seen it then it has been once in my fic reading life.
Many of you have been finding this site by searching for 'Her Royal Highness' fanfic, and I am happy to report that I found one. Like Coming Home by toocleverfox is set after the events of the book and follows our favourite Scottish Princess and his Texan girlfriend.
After finishing their last semester at Gregorstoun, Millie brings Flora home for the summer.
Millie's already met Flora's friends and family, so it's only fair Flora meets hers.
I've read this book more times in the last year than I'd like to admit, for me it is home (Yes I live in Scotland and I do love revisionist history) and this fic feels like home as well. It was only published two months ago and it deserves more love than it currently has. Go on, give it a read!
Cat-Ra by Monokub is last up in our round up this time around. Do you love She-Ra? Me too! With the series coming to an end last week on Netflix, I felt like I needed more, and I found this fic which I cannot wait to get stuck in to.
"If" is such a powerful word. What if the reasonings for our duo were different? What if the personalities of our two favorite females were altered ever-so slightly? Would their adventure be any easier, or harder? How would Catra go about trying to be a hero? What sort of struggles would change because of a simple switch? And most of all, what if Catra became She-Ra?
I ADORA this fic and I am so happy to share it all with you this month. It looks like a lot of you also adore this fic as almost 16,000 of you have hit this one up and have read over one million words.
And that is it for this time. I think I have given you all a lot to read this month. I will most likely be going back to reread an old favourite, Stay The Night, as it is now completed and I clearly both love and hate myself for wanting to do a full read-through. Remember we are always looking for recommendations, and please remember to support your favourite fanfic authors!
-Written by Christine