Why hello there. Welcome to yet another con round up of all the goings-on. DC Fandome is the first time that DC has put on their own event like this, and it sure is ambitious. So ambitious in fact that their one-day extravaganza has been spread across two days, with day two taking place September 12th. Shall we jump straight into the coverage from the 'Hall of Heroes' then?
WW1984
The Wonder Woman 1984 panel was pretty short, only 20 minutes for the first panel which was followed later in the day by a game panel, but Director Patty Jenkins did confirm that they are sticking it out for a theatrical release. We think this is the best decision because we are partial to seeing action movies in 4dx the first time around and don't particularly want to be deprived of that. We were also treated to a new trailer, which you can see below.
WBGames
Who doesn't love a new 'Batman' game? Well, Gotham Knights is almost here! Featuring Batgirl, Robin, Nightwing and Red Hood teaming up to take on Mr Freeze, this game is an open world co-op game by Warner Bros. Games Montreal, who also released gameplay footage which you can see here. 
Gotham Knights is set to be released in 2021.
The Flash
Not much was revealed in the panel for the new 'The Flash' movie, but we did learn that Flashpoint will play a huge part in it, seeing as it is based on the Flashpoint comics. Flashpoint will also kick off the DCEU Multiverse.
We also recieved a sneak peek concept art for the new supersuit.
The Suicide Squad
This panel started with a bang and it didn't stop. Not only did we get a cast lineup, but we also got a behind the scenes look at the new movie. Ready for Roll Call?
Can't be bothered watching the vid? Here's the line up.
Margot Robbie, Viola Davis, Joel Kinnaman and Jai Courtney will be returning as Harley Quinn, Amanda Waller, Rick Flag and Captain Boomerang.
We have a lot of new cast as well for this film. Are you ready?
We have Micheal Rooker as Savant, Flula Borg as Javelin, David Dastmalchian as the Polka-dot Man, Daniela Melchior as Ratcatcher 2, Idris Elba as Bloodsport, Steve Agee as the on-set King Shark, Mayling Ng  as Mongal, Peter Capaldi as the Thinker, Pete Davidson as Blackguard, Nathan Fillian ad T.D.K., Sean Gunn as Weasel, and John Cena as Peacemaker.
We don't need to wait too long to see this cast in action, as we were treated to a BTS look, which you can watch here.
The Suicide Squad is set for a 2021 release.
Snyder Cut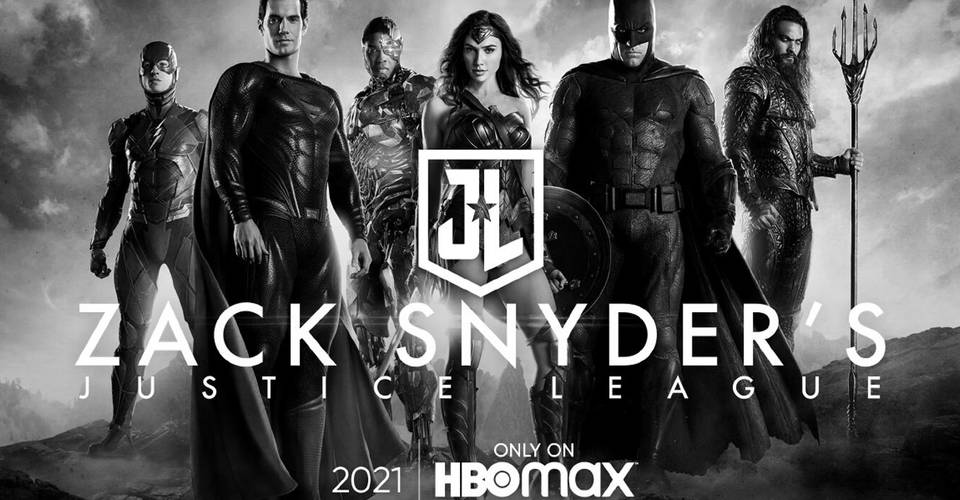 So what can we expect from the Snyder Cut? Well, our spoiler-free expectations were set in that we can expect something to splash in terms of a Quantum ability for The Flash that we didn't see in The Justice League.
How can we watch it? Well, it is split into 4 parts, one hour each, but Zack Snider and HBOMax are working to put it all together as one bundle so it can be watched all together at the end.
There's some good news for International fans (like us!) as they are also working on international distribution rights at the moment.
Don't want to wait any longer? Well we also got a nice new teaser out of it too!
The Flash TV
In a break from the rest of the panels thus far, we were treated to the panel for the CW show, The Flash. It may not be back in production yet, but we still got a nice new trailer out of it as most of episode 20 had been filmed and this is the basis for the first episode.
As slated, we also got a sneak peek of the Black and White episode 'Kiss Kiss Vibe Vibe' from season 6 which will be available on the Season 6 Blu Ray.
Black Adam
After the trailer, Dwayne Johnson was joined by Noah Centino, who is playing Atom Smasher. Atom Smasher will also be joined by Hawkman, Dr Fate and Cyclone.
Titans TV
Some unexpected news was released yesterday in this panel in that we will see a new villain in Season 3 in the form of Robin who is hanging up his cape for a Red Hood.
We will also get to see Jonathan Crane (Scarecrow) and Barbara Gordon make an appearance as the team head to Gotham to take on new challenges.
Aquaman
Aquaman will be back in 2022, and accoring to director James Wan, it will be 'More serious, more relevant to the world today'.
Not much else was revealed in this panel, it was rather short for anything to really be announced, but we were promised a visit to new worlds in Aquaman 2.
Shazam
Yet another panel with two pieces of news, but they are quite big ones. Who asked for a title?
Are you ready?
Yes! Shazam! Fury of the Gods will be coming and it will even include a cameo from Sinbad!
Suicide Squad: Kill The Justice League
Here's the second game announcement of DC Fandome, Suicide Squad: Kill the Justice League!
Due in 2022 for PS45 and Xbox Series X, this game by Rocksteady will be a 1-4 player co-op which can be played as either a single-player or multiplayer.
In single-player, can switch between all the characters (we will probably exclusively play as HQ because why wouldn't we?)
Batman
The Batman will focus on the early days of Batman when he is in year two. of his crime-fighting days. There will be murders which open up a whole new world of corruption. Sure, it is not an origin story but touches on his origins.
Paul Dano will be playing The Riddler, who is just emerging in this movie. We will also see Zoe Kravitz as Selena Kyle, who is not Catwoman yet. We also have Andy Serkis as Alfred, Jeffrey Wright as Jim Gordon and John Turturro as Falcone.
In terms of the new Batsuit, this suit is very practical as Bruce Wayne has made it himself, and as he is in year two, he does have gashes in his cowl and other wear and tear as he is going out fighting crime night after night.
What can we expect to see from Gotham City? Well, it is presented in a fleshed-out way and is a version that hasn't been seen before. There's no way to say 'Oh, Gotham is New York City' as several cities have been used for filming. One location is Liverpool, which is being used as Gotham Square. Modern structures will be added on top of the older buildings via CGI to create this new Gotham.
Batman is seen as a vigilante and not a hero in this movie. Gotham sees him as dangerous and afraid of him, but he is a 'growing legend'. We will see him grow and fail and become heroic. In terms of the realism in this movie, everything was treated as if this could have happened.
With 25-30% of the movie filmed, The Batman is slated for a 2021 release.
And that is it for the first part of DC Fandome. We can't wait for part two which will have most of the TV shows in it!